Customer Testimonials
"I just wanted to thank you, and your group for another wonderful day on the water. The crew on the Fire Fly was right on the money. We fished hard, caught fish, and ate well. What more can we ask for! The crew was talented and aggressive, a great team, fun to watch them in action. Again thank you for our last minute charter, and all that you do." Peter - March 2020
"We had a fantastic day on your boat yesterday. The crew was amazing!!! I mean amazing!! They made the trip." Tonya - March 2020
"The fishing was the best day I have ever had in my life (I have been a sportfish captain 36 years and spent 28 seasons in Mexico, Cozumel/Isla Mujeres) and never had a day like this!!!!! Unreal to me!!! I really liked the Fire Fly, well rigged, tackle in order, and the crew was very professional. You are lucky to have very good crews for your boats." Bob - February 2020
"I'd like to thank you for organizing a terrific trip. The devil is always in the details and I appreciate the work you, and your team put into the planning. Hard to believe that I've already been to Los Suenos 4 times in the past 5 years and you have organized every trip. I'll be back." Kevin - January 2020
"Pura Vida, Charter was excellent, captain and crew worked hard, fed us well and were great helping us reel in some large sails. Appreciate all you did and look forward to our next trip to Costa Rica." Gary - April 2019
"Thank you for an amazing experience! The crew was very helpful and nice. The boat was very clean and we enjoyed having the A/C!! It was by far the best experience of Costa Rica." Lyndsey - April 2019
"WE HAD THE BEST TIME EVER. Released 24 sailfish yesterday at the Golfito FAD. The crew was amazing. Great food and service the entire time. We will be back for more." Alex - March 2019
"It was the best trip I've ever been on! Everything was great from the staff to the food and the fishing. We are LOVING the Pura Vida lifestyle!" Chris - February 2019
"Our entire group had a great time on the Pescadora. The crew was fantastic, social and the boat was perfect! The experience working with you and your team was exceptional. Extremely easy! I will forward your information onto others who are making the trip down to CR." Steven March 2018
"Just wanted to take a moment to give our highest regards and appreciation to Captain Bryan, Hansel and Steven who made the charter aboard the "Scatterbrain" our best yet! The boat was outstanding and the fishing was absolutely epic. 2 sails, 1 dorado and more tuna than I remember. It was a perfect day. As always, thank you for your help and stellar job in arranging this for us. We'll be sure to call on this boat again." Bryan - February 2018
"My son and two very good friends fished the Scatterbrain. Lots of fish, great boat, super captain and crew. We have been fishing Los Suenos for many years and this boat and crew is as good as it gets. We know the difference." Jim - January 2018
"Our group had a wonderful time with Jake and the crew of Pescadora! We really appreciate how responsive you've been during the booking process. Always nice to have someone respond quickly and professionally. Thanks again for your help!" Matt - January 2018
"Truly a memorable fishing trip…….2 dorado, 8 sails and a black to the boat. Kevin and Jose are some of the best crew I have ever witnessed and Mainor is one heck of a captain. He can spot a ghost in the dredge! Worked two doubles and got all fish to the boat, including the black and a sail on one double. Pescadora is clean and roomy. There were 6 adults and 2 children on our trip, plus crew. Never really felt cramped. Our only complaint was that some of us had trouble being able to drink a beer from sore arms!" David - January 2018
"Just got back from great fishing FADS/Seamounts 3 night, 2 days 100 miles offshore from Quepos. I read about it in fishing magazines, was trip of a lifetime. The crew, Captain Mainor and mates Kevin and Jose, were the best. Is my 6th Costa Rica fishing trip and was the best. The Pescadora is a beautiful boat as well with first class equipment, good food and sleeping accommodations ideal for 3 fisherman. The package was arranged by Kelly Curcio of Blue Water Sportfishing Charters. She always does a great job and made this dream trip come true!" Dr. M - December 2017
"We had the best two days we have ever had in Costa Rica. Day one we caught three yellowfins, a couple of dolphin and a 350 pound black marlin. On the Geaux fly we caught 13 yellowfins, one dolphin and a 118" 450lb blue marlin. Both crews are outstanding and very fun to fish with."
"Thank you Kelly it was a great fishing trip your captains were very nice along with their crew members we really enjoyed ourselves and we will definitely refer you in the future to anyone we know they may be looking to fish in Costa Rica."
"Cindy- I just wanted to send you a quick thank you for such an awesome trip you put together for us last week. To put it plainly, it was the best fishing trip that we've ever had. We ended the trip with 81 sails, a mahi, a wahoo, and hooked up with 2 marlin. The crews were fantastic, the gear was flawless, the lunches on board were great, and the boats were a super smooth ride. From what I gathered around the dock, we out fished every other operation down there on all three days. I speak for the whole group when I say that we'll be talking about this one for a while. Thanks again for running such a great operation down there. It was great to meet you! We'll definitely get the group together to start looking at dates for next year."
"We fished the Spanish Fly on Jan 4th and the Sea Fly on the 5th. All of the crew was great on both of the boats. They worked hard to hook fish and they worked hard to land fish. In addition, they treated us as guest and were a pleasure to get to know. I would absolutely hire these boats in the future and would recommend them to others."
"Wonderful day fishing, crew was very friendly and professional. Fire Fly brought in 8 sailfish, 6 mahi and one beautiful blue marlin. We could not have asked for a more perfect day."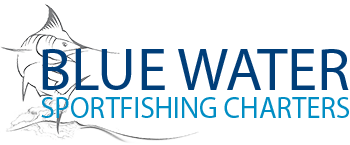 Get Hooked Up!
Enter your email address for news updates and deals.